dotGo – The European Go conference

October 10th, 2016
Théâtre de Paris, 15 Rue Blanche, 75009 Paris, France
dotGo is a European Conference made by developers for developers about the Go language.
The Conference will be in english.
Being present at dotGo is a way to hear about the most famous Go projects and maybe to see the creators of the Go language itself.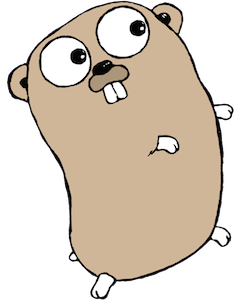 The Conference is made for developers. So, we can expect some technical talks.
The goal is to help developers to have a better understanding of the technical details about the language.
During the last dotGo conference, there was an example showing that it was possible to write with the Go language programs that were so complex that it was impossible or very difficult to read them afterwards even if it was our own code.
The talks are meant to be rich and useful. Thus, dotScale will invite on the scene the best hackers in the world and the talks should not exceed 20 minutes so that we can focus and get the most value from them.
It will also be an opportunity to meet new people.
Indeed, dotScale will gather 700+ developers, Gophers and hackers from all over Europe in a single place, for a single day.
So let's meet @dotGo.
A video to see what's a #dotGo day :
See you on DataSciencePost !