DataXday – The datacentric conference in Paris
The DataXday event will be held on may 17 2018 in Paris at Pan Piper. The event is being organized by Xebia, a consulting company based in Paris with more than 100 consultants specialized in Big Data technologies, Data Science, Web development, Cloud infrastructures, Reactive architectures and mobile development.
Sponsored by Zeenea and Confluent with the support of Girls in Tech, the DataXDay is expected to bring together around 200 participants.
May 17, 2018
PAN PIPER, 4 impasse Lamier, 75011 Paris, France
Only 5 tickets at -25% with the promotional code DXD-DSP
Buy your ticket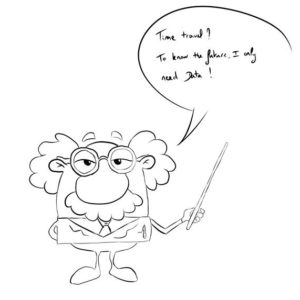 DataXDay is a technical conference for enthusiasts and professionals from the world of data.
There will be many technical conferences and the opportunity to talk with experts of the data on :
the future of Data Science
the coming innovations in real-time
the essentials in Big Data architecture
The day will be organized around time of sharing between participants, speakers and sponsors.
The first conferences were announced :
IoT and real-time with Vincent Poncet, Solutions Engineer at Datastax
How to get real-time value from your IoT data ?"
A Google Cloud AutoML tour and the use of machine learning APIs with Kévin Nelson, Google Cloud Developer Advocate at Google
"A crash course on Google Cloud AutoML and machine learning APIs"
Industrialization and machine learning with Pauline BALLEREAU, Data Scientist at Air France and Nicolas LAILLE, Data Engineer at Xebia
"A data scientist journey to industrialization of machine learning"
Other speakers will be announced regularly on the site and twitter account of the @DataXday event.
Furthermore, if you have a story about the data or a feedback to tell about the data you can send your proposal on the DataXDay website.
Come and talk about data, come and talk about the future …